Skip to main content
Bewl Blaster Handicap Open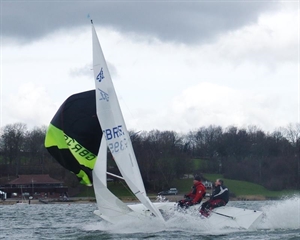 24 Feb 2019 09:30 - 14:00
Bewl Water
There will be three handicap races with prizes afterwards. The event is open to all sailors, including visitors from outside Bewl, so please spread the word! Entry fee is just £10 for visitors - a bargain in this day and age. You can read the Notice of Race here
If you can't race but would like to attend, any assistance will be gratefully received, such as support boat volunteers and someone to take entries etc.
Coffee and snacks will be available from the Pop-Up Cafe during the day.
We really hope to see you there and look forward to a good blast round the reservoir.
For more information please email sail@bewlsailing.club or phone Amanda on 07951 258816.