Skip to main content
Welcome to Bewl Sailing Association
Bewl Sailing Association was formed in September 2015 following the collapse of Bewl Valley Sailing Club to support those who wanted to continue sailing at Bewl.
Whilst still in its infancy, BSA has achieved its key objects in its first few months of operation.  It achieved RYA affiliation within days of incorporation.  We have already held our first successful open event - the Laser Open in September 2015.  
The association is providing support and coordination for all sailors, whether those who wish to race on Sundays; cruise in the middle of the week; youth sailors seeking to learn, compete and improve; and of course Wind Surfers and Mariners of Bewl.
Click here to join us, and keep up to date by signing up for our mailing list at the right hand side of this page.
We very much look forward to seeing you on the water at Bewl.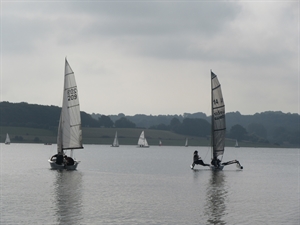 |
21 Sep 2016
The best BSA event this year
23 Jun 2016
We're delighted to report that Bewl Water has allocated a "Club Room" which will be available to all water users as a meeting/gathering place.
23 Jun 2016
Following the success of the RYA "Push The Boat Out" day on 17th May we've decided to do it again on Saturday 2nd July.